News and Events
We are no longer distributing American chestnut seedlings, and we are completely out of 2008 chestnut seed.

To take part in the American Chestnut Cooperators' Foundation nut distribution, you fill out and sign a Cooperating Grower Agreement Form and send with a check made out to ACCF for your annual contribution of $20. Grower orders are submitted on the Grower Agreement Form (above). Orders from established growers must be accompanied by the annual report of your surviving American chestnuts (unless we already have your report on file). Mail to: ACCF, Forest Service Road 708, Newport, VA 24128 or report via the web at this link Online Report Form.

To insure that American chestnut groves, established with our help, accurately reflect our breeding program, we have changed the Grower Agreement form. To request ACCF chestnuts or scions, please fill out and return the new form (link on front page). If you have already reported via our Web site, please indicate this on the Report form. The $20 donation to ACCF research is unaffected by inflation.

The REPORT FORM is at accf-online.org/greport.htm: send in your reports as soon as you are able.

The ACCF offers chestnut grafting instruction, to members by appointment, mornings in the month of April at the Blacksburg airport demonstration plot. This instruction does not include nut- or bench-grafting, but is limited to grafting in the field on established root systems. Contact Lucille via e-mail (bottom of this page) and propose a date that is not on a weekend.

It is never too early to establish defenses to keep deer out of your plantings: here in Virginia, where the deer herd is out of control, we must protect all chestnut seedlings and grafts with staked weld wire cages, 5 feet tall and at least 2.3 feet in diameter.

Before you ask that question, PLEASE check our other pages which hold most of the answers.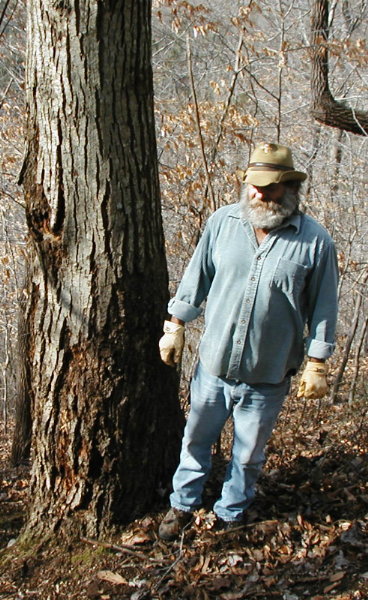 Last updated 01/01/2009