News and Events
Changes in the rules, toward better management of chestnut harvest & distribution:

1.) We shall distribute chestnut seed by mail only to requests received before September 1

2.) Well in advance of harvest, all helpers must declare how many chestnuts they are ready to plant, and be prepared to take home their chestnuts in the burs for processing themselves and planting on their land or to share with other designated ACCF growers. The $20 fee is waived for these most helpful cooperators.

3.) Although first-time growers will still be limited to 10 chestnuts apiece, established growers may request 20, and anyone who has helped us during past harvest(s), may request up to 100 (processed and mailed).

With the above rules in place, once again I shall look forward to future harvests. They should permit me to control the number of chestnuts we harvest to nearly match the numbers you have requested and to keep that number we mail out below 4,000. We are content to share the rest of the crop with the animals which should become the ultimate benefactors of our breeding program, especially, the squirrels who reliably forget where they have stored their take, and thus give back to us a steadily increasing number of seedlings. This past fall, thanks to the squirrels, I have transplanted more than 30 of these volunteers.

To take part in the American Chestnut Cooperators' Foundation nut distribution, you fill out and sign a Cooperating Grower Agreement Form and send with a check made out to ACCF for your annual contribution of $20. Grower orders are submitted on the Grower Agreement Form (above). Orders from established growers must be accompanied by the annual report of your surviving American chestnuts (unless we already have your report on file). Mail to: ACCF, Forest Service Road 708, Newport, VA 24128 or report via the web at this link Online Report Form.

To insure that American chestnut groves, established with our help, accurately reflect our breeding program, we have changed the Grower Agreement form. To request ACCF chestnuts or scions, please fill out and return the new form (link on front page). If you have already reported via our Web site, please indicate this on the Report form. The $20 donation to ACCF research is unaffected by inflation.

The REPORT FORM is at accf-online.org/greport.htm: send in your reports as soon as you are able.

It is never too early to establish defenses to keep deer out of your plantings: here in Virginia, where the deer herd is out of control, we must protect all chestnut seedlings and grafts with staked weld wire cages, 5 feet tall and at least 2.3 feet in diameter.

Before you ask that question, PLEASE check our other pages which hold most of the answers.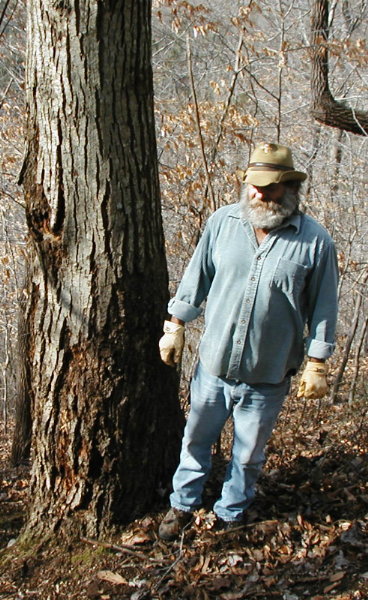 Last updated 01/14/2016