Quick Links
The American Chestnut Cooperators' Foundation is a nonprofit scientific and educational foundation dedicated to restoring the American Chestnut Tree to its former place in our Eastern hardwood forests. Priorities include the development of blight-resistant all-American chestnuts and economical biological control measures against chestnut blight in the forest environment.
In the first 40 years of the 20th century, blight destroyed 3.5 billion American chestnut trees. What had been the most important tree in our Eastern forest was reduced to insignificance. No comparable devastation of a species exists in recorded history.
Thank you for stopping by!
To learn about some American chestnuts in the heart of the natural range which continue to survive although they have been infected with the blight since 1982, click on the link below. While reading this story be sure to keep in mind that blight control is possible only when American chestnuts have blight resistance.
Check out the Chestnut Grove Webrary for answers to your American Chestnut Restoration Questions
Virginia Tech researchers discover a unique bacterial property, potential target for treating and diagnosing Lyme disease
Please continue to report on your ACCF plantings via the email template link but please do NOT send us news of any new American chestnut discoveries!
All information on this site was written &/or approved by Lucille & Gary Griffin and John Rush Elkins, respectively, Executive Director American Chestnut Cooperators' Foundation, Professor of Plant Pathology at Virginia Tech, and Professor of Chemistry, Concord College, West Virginia. You are welcome to copy everything printed on this site for your information. Please credit anything quoted for publication to The American Chestnut Cooperators' Foundation. This site was created February 1997.
ACCF
2667 Forest Service Road 708
Newport, VA 24128
Donations to:
ACCF c/o
Martin Arthur CPA
PO Box 6174
Christiansburg, VA 24068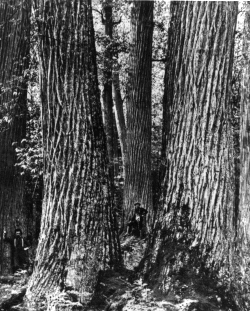 "It is not beyond the grasp of science to restore the American chestnut to economic importance. It could be accomplished within the next 50 years."
-- Prof. Gary Griffin, Virginia Tech
ACCF is a 501(c)(3) non-profit organization. Dues and all contributions are tax deductible.
Please send donations to:
ACCF c/o Martin Arthur CPA
PO Box 6174
Christiansburg, VA 24068
Gary Griffin, President Emeritus, Professor of Plant Pathology, Virginia Tech

Ed Greenwell, President & Director of Breeding, Electrical Engineer, New Johnsonville, TN

Jennifer Abla, Vice President
Black Mountain, NC

Phillip N. Martin, Treasurer, CPA, Christiansburg, VA

Joyce G. Foster, Secretary, Research Biochemist, Beaver, WV

Denise Greenwell, Director, Computer Engineer, New Johnsonville, TN

Lucille Griffin, Executive Director, Newport, VA

amp; nbsp;


Last updated 05/04/2022